Welcome to Transmasters Auto Care serving San Diego and Mira Mesa,
your Premier Auto Repair and Service Shop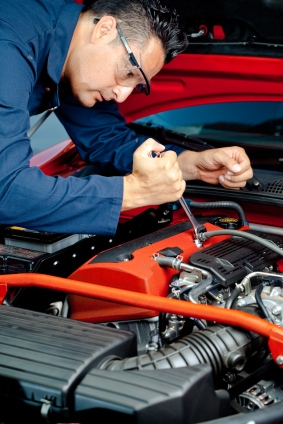 TRANSMASTERS - Transmission Repair, Engine Repair, Transmission Service Maintenance Schedule and Complete Auto Care in San Diego County and East County.
TransMasters Auto Care has been successfully serving customers in the San Diego area since 1989. Our business objectives are to provide 100% customers satisfaction and high quality of work at a fair price! Give us a call and find out why over 200 auto repair shops and thousands of customers trust us with their business.
We have in-house automatic transmission and manual transmission remanufacture facility as well as an in house engine and drive train remanufacture facility, offering our customers additional production and technical capabilities, and state-of-the-art computerized transmission DYNO testing of all automatic transmission remanufacture / Rebuilt transmissions prior reinstallation back into the vehicle.
Our business objectives are to provide all of our valued customers with honesty,integrity, complete customer satisfaction, and a high quality product at a fair price. We are under the same owner ship and our management team is committed to these common values and we demand the same of all our employees.
In addition, TransMasters Transmissions and Auto care has several on going business improvement initiatives including:
Improved Customer Satisfaction Program
Quality Improvement Program
Certified Suppliers
Training / Certification Program
Technical Exchange seminars
All of these initiatives are directed toward continous improments to our products and services on behalf of our customer.
Acura Repair
Audi Repair
BMW Repair
Buick Repair
Chevrolet Repair
Chrysler Repair
Dodge Repair
Ford Repair
Geo Repair
GMC Repair
Honda Repair
Hummer Repair
Hyundai Repair
Infiniti Repair
Isuzu Repair
Jaguar Repair
Jeep Repair
Kia Repair
Land Rover Repair
Lexus Repair
Lincoln Repair
Mazda Repair
Mercedes-Benz Repair
Mercury Repair
Mini Cooper Repair
Mitsubishi Repair
Nissan Repair
Oldsmobile Repair
Plymouth Repair
Pontiac Repair
Porsche Repair
Saab Repair
Saturn Repair
Scion Repair
Subaru Repair
Toyota Repair
Volkswagen Repair

Visit us at our other location
Powered by: AutoVitals
Working Hours:
Mon-Fri: 8am - 5pm
Sat: 8am - 4pm